Open now through Sunday, Nov 5th!
CASH ONLY AT TICKET BOOTH!
Purchase tickets online and we scan your phone or your printed copy!
HOURS OF OPERATION:
Friday & Saturday Nights:                             6:00-11:00 pm
Sunday's & Monday, Oct 30th, Oct 31st:   6:00 – 10:00 pm
*Total Combo Tickets (all 6 events) must be presented or purchased at Ticket Window by 10:00 pm on Friday's & Saturday's. 9:00 pm on Sunday's to allow ample time to complete events. All tickets are good through Sunday, Nov 5th!
Upcoming Events
Saturday, Oct 28th 6-11, Sunday, Oct 29th 6-10 pm ,Halloween Night, Oct 31st 6-10 pm The 1st Jason that kills!  Warrington Gillette from Friday the 13th-Part II will be appearing at Kim's Krypt Haunted Mill. He will have memorabilia available for purchase. Machetes, masks, autographed photos, etc.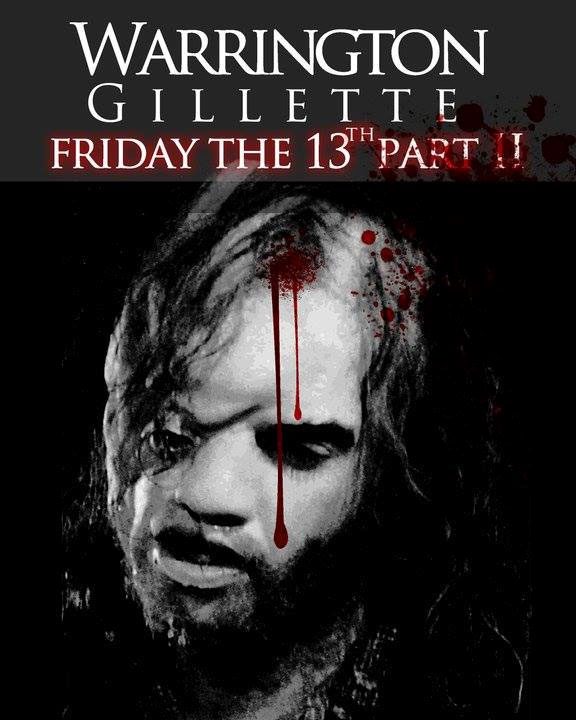 Monday, Oct 30th – "ANYTHING GOES TOUR"  (waiver required)
It's the ONE and ONLY NIGHT we go ALL OUT TORTURE! The ANYTHING GOES TOUR will be 6-10 pm.  Must sign a waiver for this 18 and over event.  It may get bloody, you may be pulled from your group, put in a coffin, cage, tied to a tree, we can TOUCH you, abduct you and YES…..torture you….just a bit and all in fun!  Tickets selling FAST for this special night.  Ponchos are suggested and on sale at the ticket booth for $2. Victims under 18 are allowed but will only get the normal haunt night scares, others that may not want to participate in this will be marked accordingly. Let the FREAK SHOW BEGIN!  CASH ONLY at ticket window or purchase here online!